Fine Art bits
Peter Blake
Edition Size: 175
Image Size: 455 x 660mm
Paper Size: 595 x 820mm
Published: 2008
Limited edition Silkscreen Print.
'Fine Art Bits' is part nine of 12 pieces that comprise Sir Peter Blake's portfolio box set.
Fine Art Bits is a bold combination of bright modernist stripes and pictorial quotes from master painters Velasquez, Gainsborough, Spencer and Vermeer. Blake includes these artists in his composition as though they were postcards in a collage. He is demonstrating that as a contemporary artists he is aware of his artistic forebears, indeed he is paying tribute to them.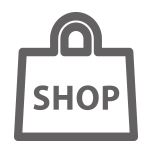 Sie können dieses Werk kaufen