Peter Blake – Boogie for Stu
Edition Size: 100
Image Size: 243 x 243mm
Paper Size: 425 x 445mm
Published: 2011
Boogie For Stu signed limited edition silkscreen print 18 colours and glazes
The album 'Boogie for Stu' is a tribute to Ian Stewart, Rolling Stones founding member and pianist, and money raised through album sales will be donated to the British Heart Foundation's Mending Broken Hearts Appeal.
The artwork for the album cover is a recently commissioned portrait of Stewart in oils by Sir Peter Blake. A small edition of 100 silkscreen prints of the portrait have been created, 10 of which have been gifted to the artists who performed on the album.
The album was dreamt up and produced by fellow pianist Ben Waters, a member of The A, B, C and D of Boogie Woogie, was released on 8 April, near the 25th anniversary of Stewart's death. 'Boogie 4 Stu' was evolved into an album featuring some of the incredible talent that Ian Stewart worked with, and the album is named after the track 'Boogie With Stu' which he recorded with Led Zeppelin.
The album also includes Bob Dylan's "Watchin' The River Flow" featuring Mick Jagger, Keith Richards, Charlie Watts, Ronnie Wood and Bill Wyman.
"I asked Jools Holland if I could hire his studio. He said 'No', but that I could have it for free and that he would like to play on the album too, as Ian was a mate. Most of the music on the album was laid down live, after no more than a couple of takes, and the atmosphere in the studio was fantastic."
Co-published by CCA Galleries and pierreOptique.
CCA Galleries will donate £100 to the British Heart Foundation for every print sold.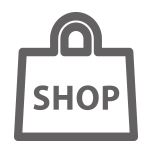 This work is available to purchase