Gettin' In Over My Head
Peter Blake
Edition Size: 250
Image Size: 478 x 480mm
Paper Size: 658 x 677mm
Published: 2010
Gettin' In Over My Head- signed limited edition silkscreen print by Peter Blake.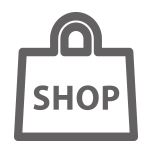 This work is available to purchase
Peter Blake's 2004 album cover for Brian Wilsons' seventh solo album Gettin In Over My Head. The work combines Blake's skills as a creator of album artwork with his personal devotion to the music of Brian Wilson (the Beach Boys are one of Peter Blake's favourite pop bands and were the subject of a screenprint by him in 1964). The image features a collage of Wilson (reminiscent of the images of Paul Weller that Blake used in the album cover for Stanley Road), against a movie set-like 1950s vision of an American city. Blake has created an image montage inspired by each of the tracks on the album and hand-written the name of the track next to it, his choice of imagery highlights the diversity of his visual influences from sentimental Victorian angels and pop art geometric stripes to mediaeval knights and Gatsby-like eyes watching over the scene.