The Dazzle Alphabet Letter Set
Peter Blake
Edition Size: 100
Image Size: 210 x 297mm
Paper Size: 270 x 360mm
Published: 2017
The Dazzle Alphabet Letter Set
Each print is signed limited edition silkscreen print with glazes by Peter Blake.
Incorporating all 27 Prints form `The Dazzle Alphabet'.
Only 25 sets are available as portfolios
The Dazzle motif references Blake's early work as well as his recent exploration of the 'dazzle' effect, which was originally a method of helping vessels avoid enemy detection in World War One.
As well as featuring the 26 letters of the alphabet, Blake has also included an additional print featuring 'I' and 'J' together to enable the full alphabet to be displayed as a set.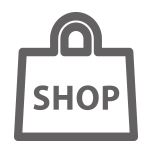 This work is available to purchase