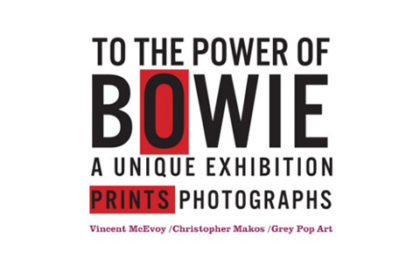 Online project and art print sale – an action by Hypergallery (UK) in cooperation with Browse Gallery Berlin on the occasion of the upcoming 5th anniversary of David Bowie's death, on January 10, 2016. With the project we remember and celebrate the multi-talented exceptional artist with a pop up online project from December 10th to January 10th 2021.
Presented are 15 different Bowie motifs by 5 artists  – Vincent McEvoy, Terry Pastor, David Studwell, Christopher Makos, Gray – curated by Emily Smeaton and Vincent McEvoy. The works are all photographs, artistically processed with different techniques (coloring, airbrush, photo collages). Produced with different printing techniques – fine art prints, hand-drawn silkscreens – they are mostly offered for sale in exquisite limited editions at reasonable prices (between 120€ and 2200€). Originals (Fuji instant collages by Gray, for example) are also part of the presentation.
The artists
Vincent McEvoy
was the art director of Polydor in the 1970s. As such, he had unique access to some of the biggest names in Rock, including The Who, Bob Marley and Eric Clapton. In recent years he has rekindled his passion for silkscreens,producing powerful pop-artworks based on some of the memorabilia that he accumulated throughout his career.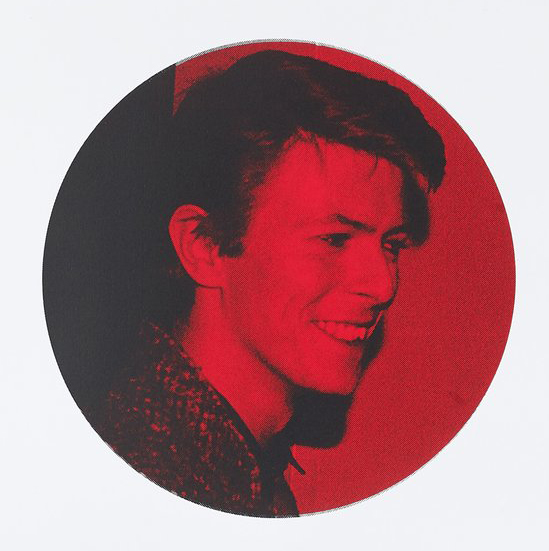 More details and Bowie images by Vincent McEvoy
Terry Pastor
is a graphic artist who has worked for clients all across the world, creating iconic imagery with masterful flourishes of his airbrush. Best known for two images that jump-started the career of a young David Bowie, Hunky Dory and Ziggy Stardust, Terry has revisited and 'remastered' his original source material in the creation of his stunningly sympathitic edition. The most exclusive edition from 2006, including Bowie's signature, has been offered by the Browse Gallery for a long time now only on demand. Sold out now, there are only 50 artists' proofs from the edition around, made available by Terry Pastor for the current online project TO THE POWER Of BOWIE. The Ziggy Stardust Key West and & Phone Booth pair of prints are offered  for 2000€, signed by Terry Pastor. The Phone Box single goes for 940€.
For this most iconic of all David Bowie covers, a photo of Brian Ward was transformed by Terry Pastor into the classic, heavily colored cover that contributed to the enigma of Ziggy Stardust. The black and white cover photo was taken in front of K. West furrier in London and then given to Terry Pastor, who had previously worked on Hunky Dory, for hand coloring.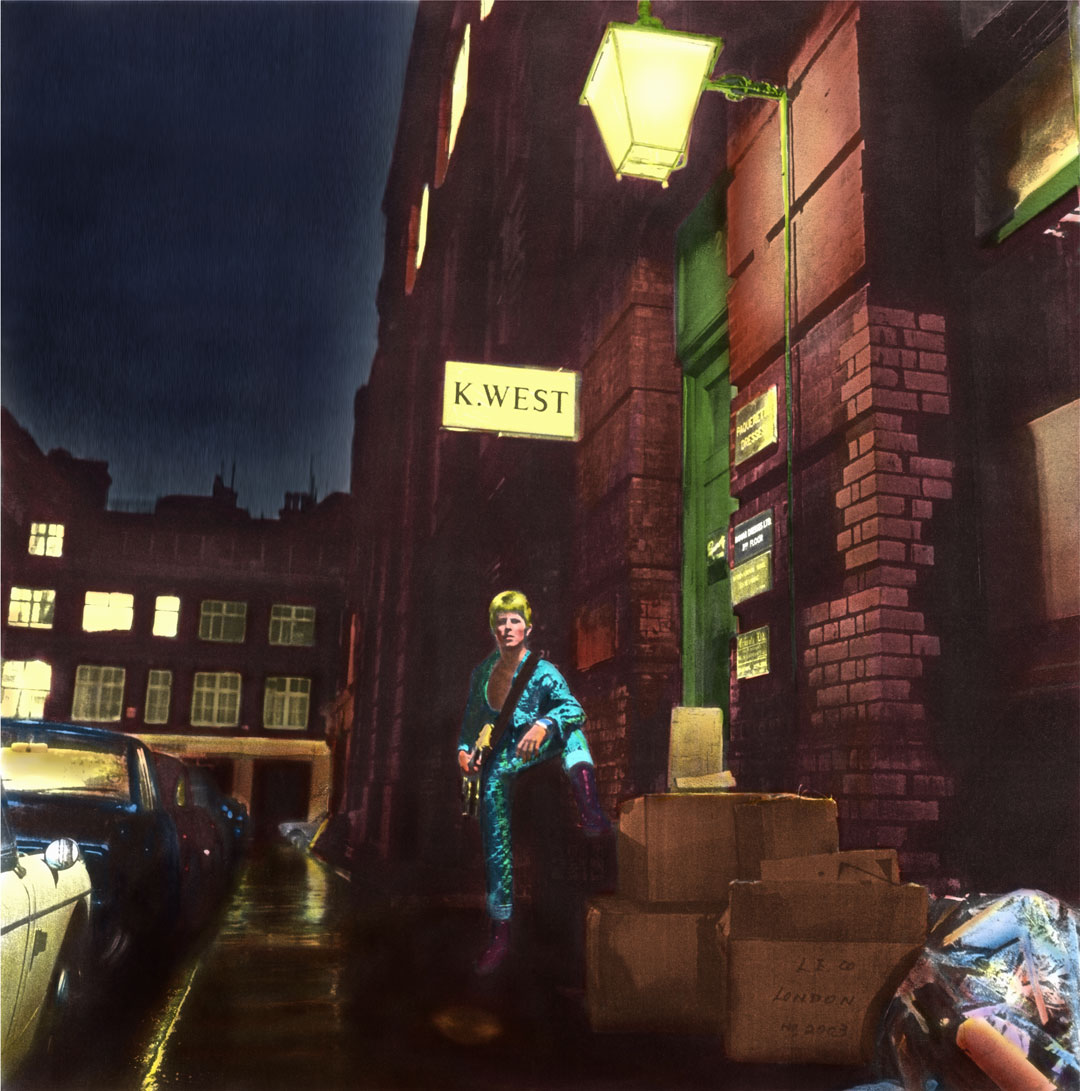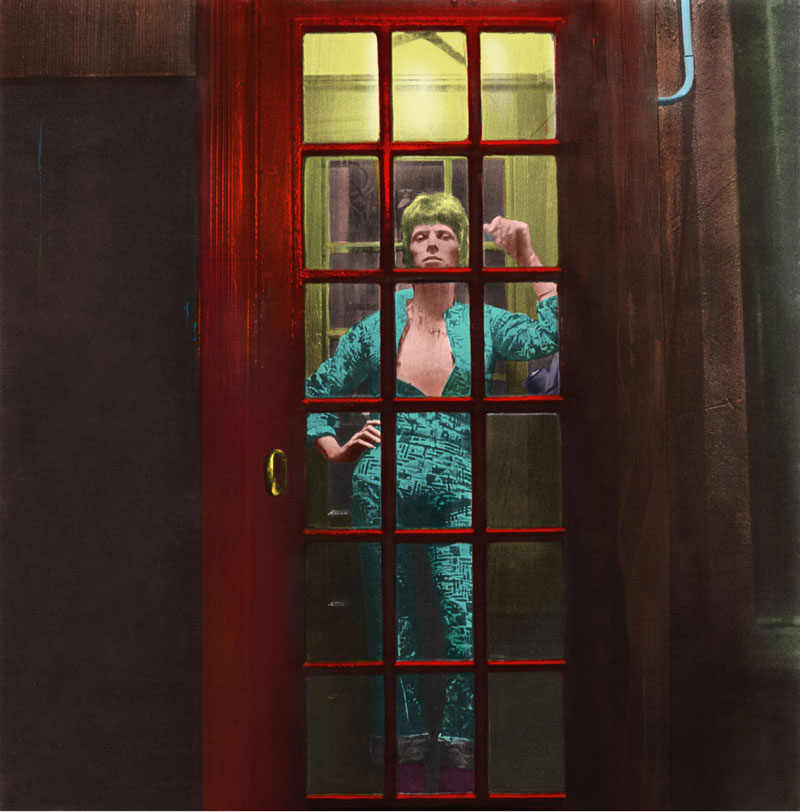 More details and other Bowie pictures by Terry Pastor
David Studwell
is a contemporary British artist and print maker who harnesses the spirit of the sixties and seventies, the cult of celebrity and the legacy of Warhol to produce iconic screen prints. His works explore the darker side of fame, nostalgia and Americana. Private moments become graphically public, produced in bold and vivid colours.His silkscreens directly reference the counterculture cool of the sixties and seventies, with a cutting-edge contemporary style apparent in his striking juxtapositions of beauty, fame and stardom with a technicolour expose of inner vulnerability.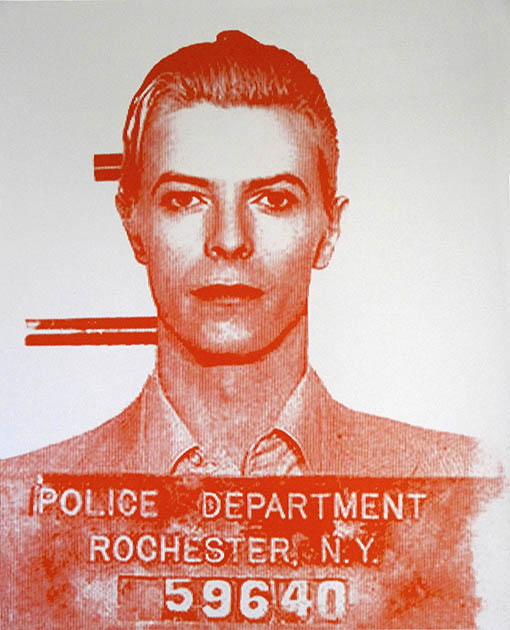 Christopher Makos
is an American photographer and artist. He apprenticed with photographer Man Ray in Paris and collaborated with Andy Warhol, whom he showed how to use his first camera. Andy Warhol, good friend of Makos and frequent portrait subject, called Makos "the most modern photographer in America." His photographs have been exhibited in galleries and museums such as the Guggenheim Museum in Bilbao, the Tate Modern in London and the Whitney Museum of American Art in New York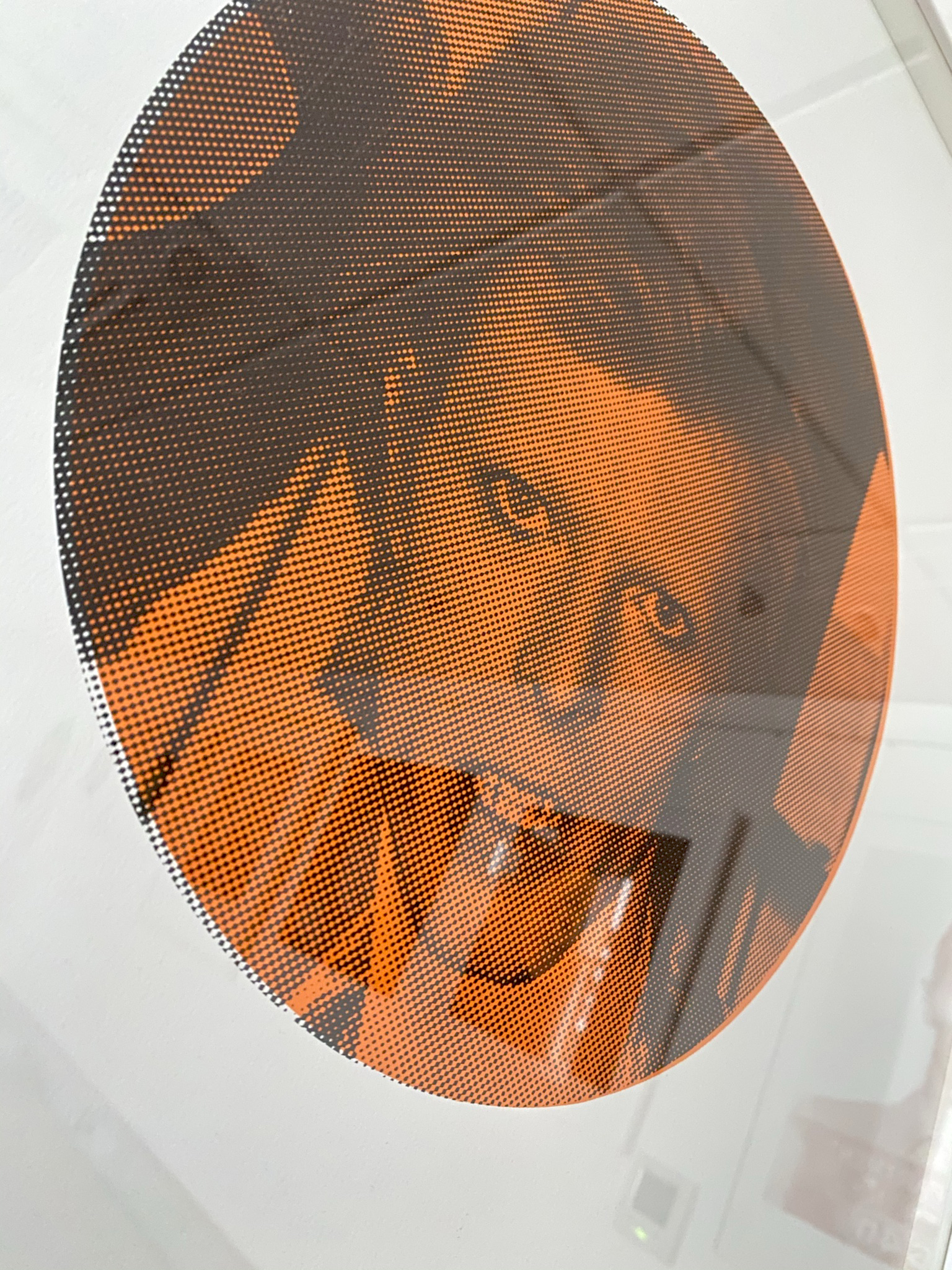 Gray
explores colour, elements ofpop art and image manipulation; dipping images into paint, digitallyre-colouring photographs and applying collaged additions allow him to take an image on a new journey by imposing his own identity. Inspired by artists and icons associated or involved in the pop art movement, we can see echoes of Andy Warhol's Marilyn MonroeandDavid Hockney's A Bigger Splash. Gray's use of everyday products and quick manufacturing processes give his work a feeling of universal accessibility. His materials play with the idea of immediacy: Fujifilm Instax film, digital photography, old andexpired Polaroids. His first solo exhibition 'Mused' took place at Kirkby Gallery earlier this year.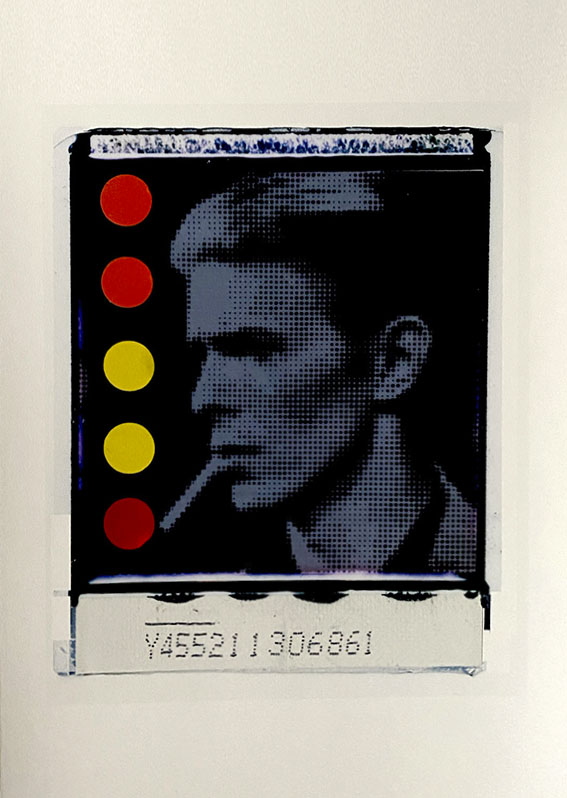 More details and Bowie images by Gray
Overview of all artists of the online pop up project "To the Power of Bowie – 5 Years – 5 Artists".
Enjoy Browsing.
David Bowie in Berlin
For all you Bowie- and West-Berlin-Lovers, here is a short video from the 70s to dwell in.